3. Descend into Jomblang Cave
Fancy Indiana Jones-ing through muddy caves and searching for the light at the end of the tunnel (almost quite literally)? This experience is a definite must on your Jogja trip if you're all about discovery and adventure on your vacations!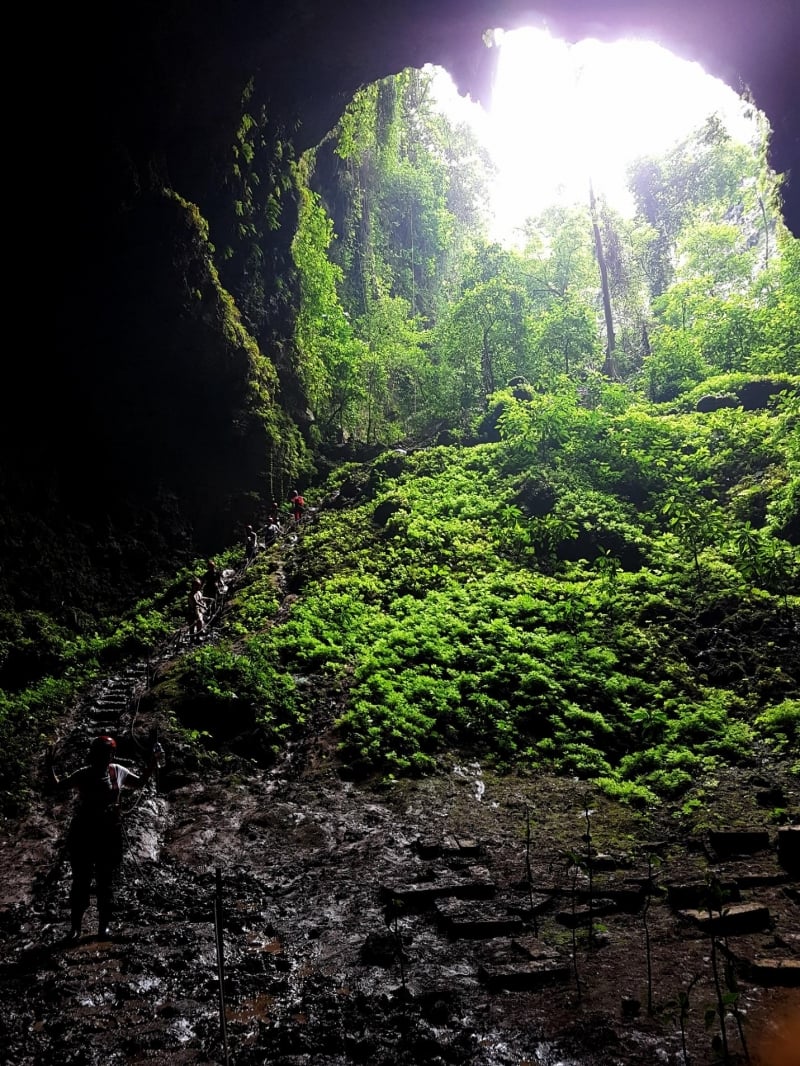 Imagine yourself being lowered about 60 metres into a sinkhole to reach the entrance of the cave, before descending a flight of very slippery, mud-laden stairs to begin your walk through a 250-metre tunnel. With barely any light – except for a single flashlight used by the guide – you'll make your way to the other side of the tunnel where a breathtaking flood of lights pour in from the roof of the Grubug Cave. It's mesmerising, to say the least, and you'll get plenty of time for photo ops as well as to soak in the serenity of cave.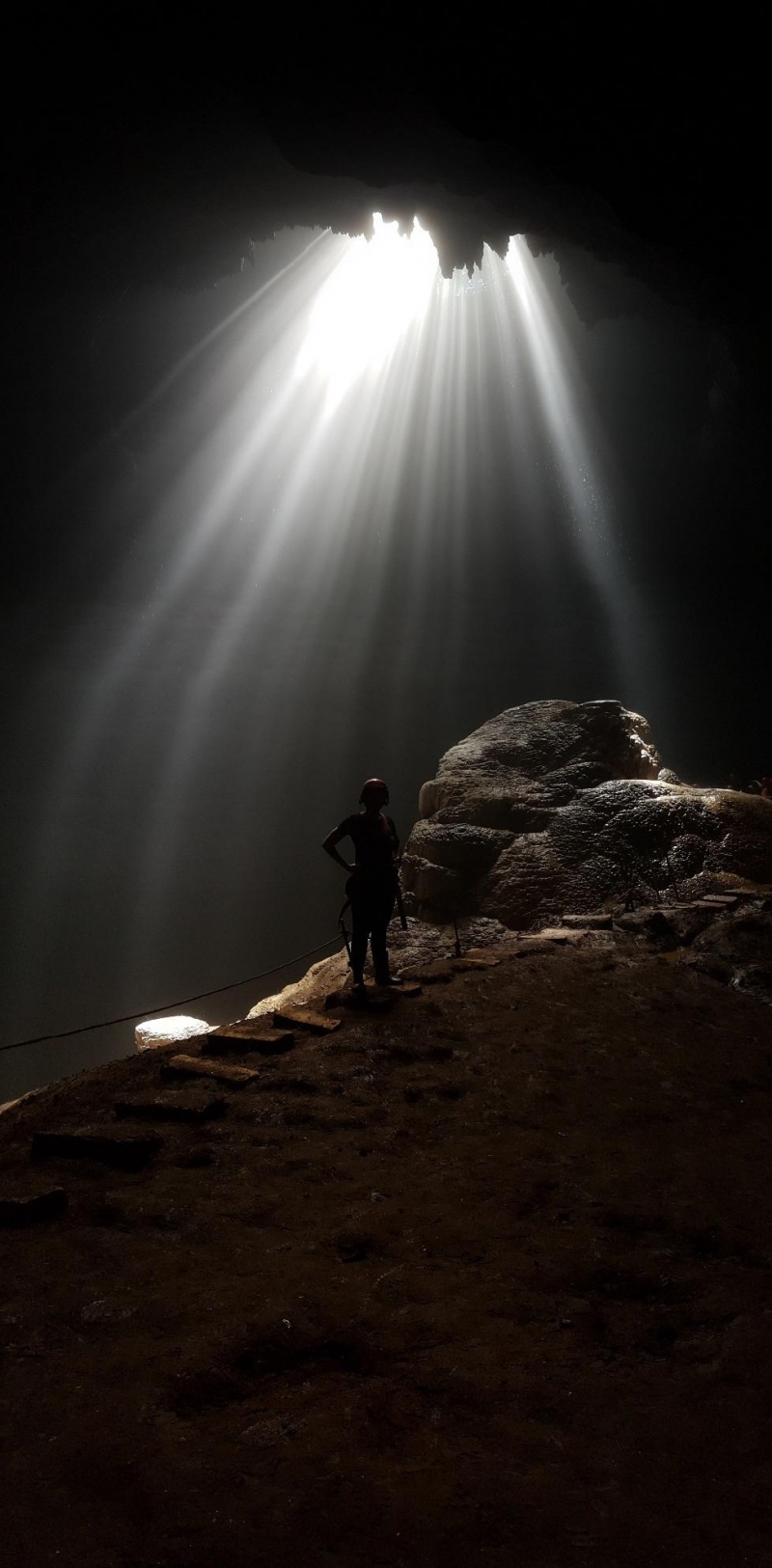 Getting there takes about an hour and a half from Jogja's city centre and it's highly recommended that you plan your time well, as they will only have one tour per day. The guides will typically start lowering the first visitors into the sinkhole at about 10am, and will only accept a maximum capacity of 25 people per group.
Most visitors arrange for their own driver to get them there, so the price can vary quite a bit. However, the actual caving activity itself costs RP450,000 (about SGD45) per person and includes safety equipment, boots, water, a guide and lunch. Remember to bring an extra change of clothes and plenty of wet wipes, as you're almost guaranteed to come out caked in mud! It may seem like a lot of effort, but trust me, it's all worth it.