Nepal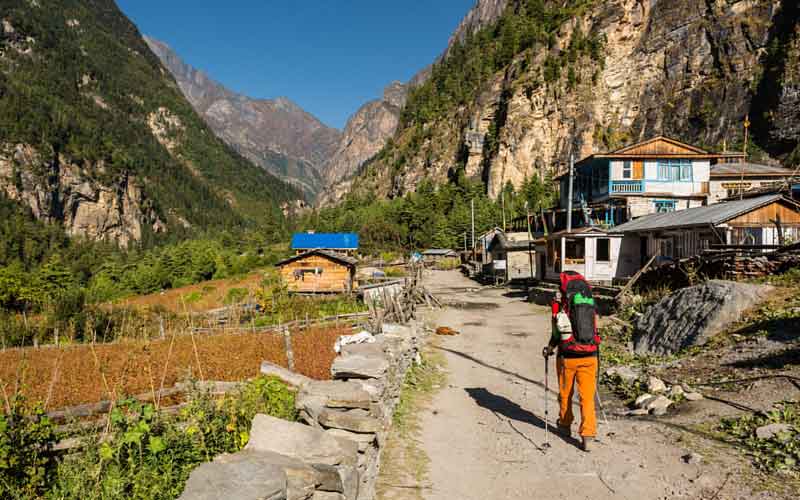 For many backpackers, Nepal is a refreshing breath of calming air after the craziness of India. That's not to say it doesn't have its fair share of bustling cities, vibrant festivals and a well-established tourist trail. The capital Kathmandu will certainly keep you on your toes. Yet there's a colourful, peaceful and very welcoming feel to this little land-locked nation, with the added bonus of the absolutely stunning natural environment that'll stop you in your tracks time and time again.
Nepal is home to most of the world's tallest mountains, and the majority of visitors head to the Annapurnas and Everest base camp with the awe-inspiring treks and climbs that only the Himalaya can offer. The cosy family guesthouses en route are just one of the attractions. You can also get busy kayaking, white water rafting, bungee jumping, canyoning, paragliding and mountain biking.
Thankfully many of the country's sacred Buddhist and Hindu temples, shrines, monasteries and palaces survived the earthquake in 2015. Don't miss Kathmandu, laid-back lakeside city Pokhara, Bhaktapur, Bardia National Park, and the mountains of course. It's a classic cheap backpacker destination so your savings will go a long way here. Prepare yourself for travel by jam-packed rickety old bus on rugged mountain roads, and avoid night time journeys if you can!