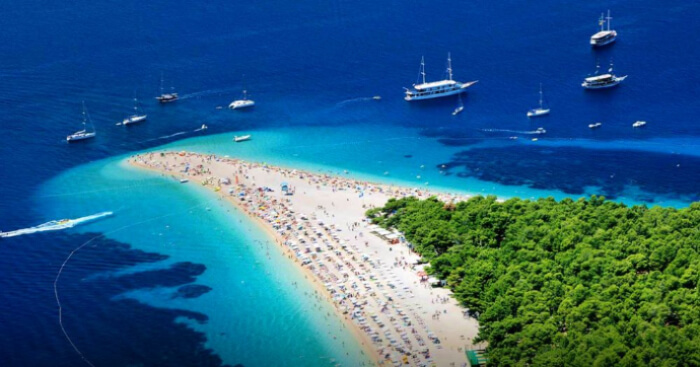 Croatia is an upcoming and trendy European holiday destination, much famed for sprawling lavender estates, historic and heritage monuments, museums, art galleries, and chic cafes and bars. But if you want to have a fulfilling and dream come true vacation in this traveler's paradise, you simply cannot ignore the stunning Croatia beaches. Perfect as summer escapes, these beaches have a lot to offer. From pristine and sparkling sandy shores, photogenic sunset views to water sports, ritzy cafes, and shacks, the beaches in Croatia have something for everyone.
Croatia beaches for a dreamy beach vacation
1. Gornja Vala – A wonderland of Adriatic coast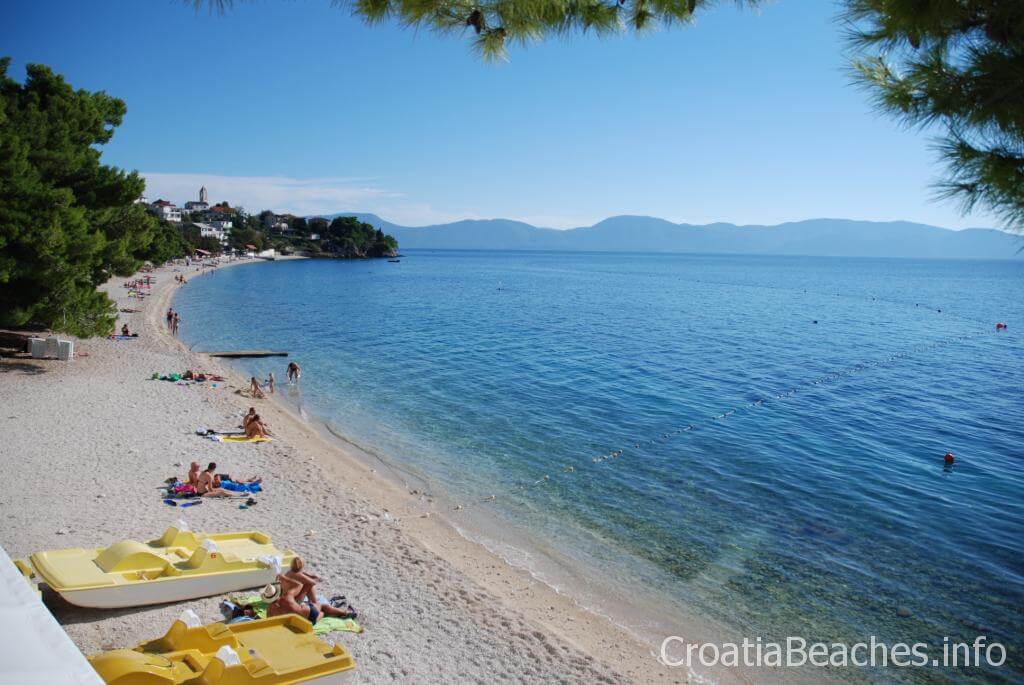 Location: Makarska Riviera, Gradac
Encircled by lush green olive groves and pine trees, Gornja Vala is one of the most amazing Croatia beaches.  Considered as one of the longest beaches on the Adriatic Coast, this 5 km long white sand beach is a dreamy summer escape for every traveler. Locals, as well as tourists, flock here for sunbathing, surfing and swimming. This place has few beach shacks, cafes, and clubs where people chill out, relax and enjoy breath-taking sunset views.